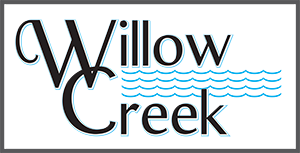 Call to Schedule a Self-Guided Tour
Willow Creek Villas: synonymous with taste, elegance and gracious living. The name Willow Creek Villas is altogether right for one of Sparks' most distinctive addresses. We combine comforts with convenience We have garages with door openers along with quality construction. Take a look at our ideal floor plans with prestigious living in a quiet neighborhood. Stay in the comfort of your own community but still have a great time! Lounge by the pool during those hot summer days or BBQ in the picnic area with your family. If you'd like to go out, these gorgeous apartments are near plenty of major shopping centers such as the Legends at Sparks Marina as well as some delicious restaurants. Aesthetically pleasing in every way, visit us in Sparks today.
All homes include an attached garage, DirecTV cable (with MAX, Cinemax & Showtime Streaming), and Gig-Speed Internet, the fastest speeds in town! DVR also included with a 12-month agreement! Select units now have Smart Apartment technology featuring a lock, thermostat, and light switches you can control through your phone!


Oops! We could not locate your form.
1 (775) 331-6868
Apply Now
willowcreek@kromerinvestments.com
Mon, Tues, Thurs, Fri 8am to 5pm / Wed 10am to 5pm / Sat-Sun Closed (May Vary)
Features:
Air Conditioning
Balcony/Patio
BBQ/Picnic Areas
Corporate Units
DirecTV Included
Dog Park
Garage Included
Gig-Speed Internet Included
Max, Cinemax & Showtime Included
Outdoor Gym
Pets Allowed
Pool
Recycling Service
Self-Guided Tours Available
Smart Apartment Features
Washer/Dryer in Unit
Units Offered:
1 Bedroom / 1 Bath
$1,525/mo.
Deposit: $500 OAC

Prices, specials, features, and availability are subject to change.
Return to Listings