A Guide to Self-Guided Tours
At Kromer Investments, we are working every day to maintain the health and safety of our residents in their homes, and of prospective residents when they visit our communities. To aid those who are looking for a new apartment home in this environment, we are launching self-guided tours at all of our apartment communities in Reno & Sparks.
A self-guided tour is a private, in-person tour of an apartment home without the physical presence of a leasing professional. Although the leasing professional will not be present in the home with you, they will still be available via phone or text to guide you through the home and answer any of your questions.
Are you interested in taking a self-guided tour at one of our beautiful communities? It's easy, convenient, and social-distancing-approved!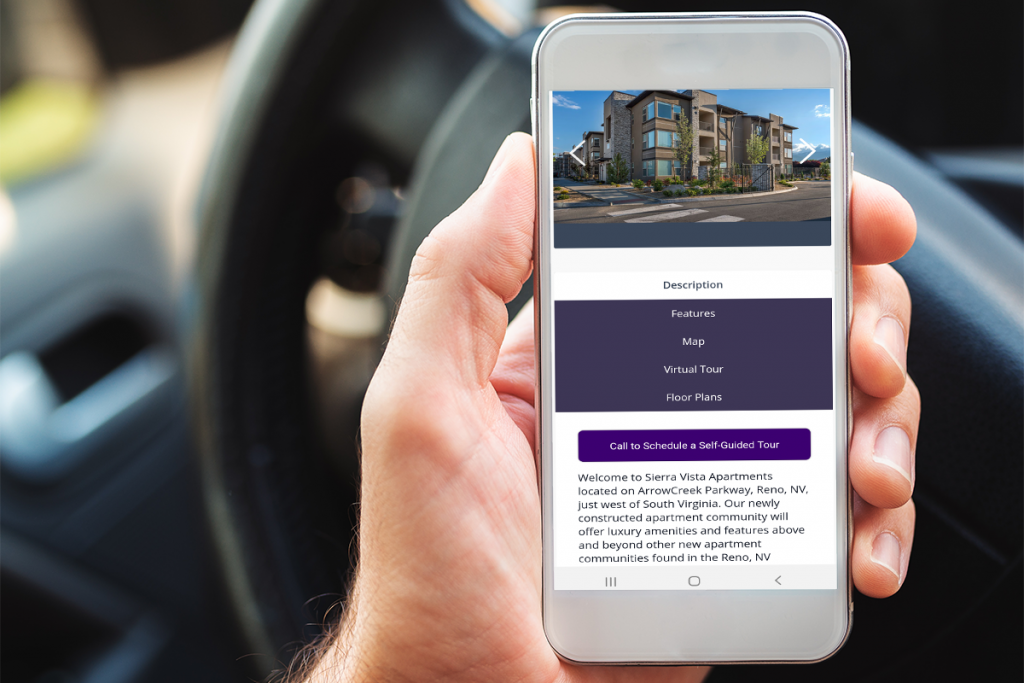 Schedule
Find your dream community by looking through our options on the

Community Page

. Click "Schedule a Self-Guided Tour" to call your community of choice and schedule an appointment that fits your schedule.
Check-In
When you arrive, please call the community to check-in. You will receive your temporary door code to gain access to the model home via text message. This code will be active for 30 minutes.
Tour
Now it's time to take the tour! To activate the smart lock, first cover the touchpad with the palm or back of your hand and then uncover. The number pad should now show up. If only 2 digits appear, please touch the numbers to activate the number pad (This feature is called SecureScreen and prevents "smudge" attacks). You may now enter your temporary door code to tour the home!
Check-Out
After you've completed your self-guided tour, please call the community to check-out. This allows us to sanitize the home in between visitors and we will be able to answer any questions you may have. We can also remain on the line with you during your tour to provide the information and answers you need right away!
Thank you to

ApartmentGenie

for helping us make these self-guided tours possible!